Masochism is a sexual preference and is the desire to be hurt, humiliated, or dominated in this context. Obviously, In terms of BDSM, masochists' are mostly linked to sadists, the partners in their sex play.
Masochist:
1. A person who gains pleasure and or sexual gratification from receiving pain or humiliation; an individual given to masochism. This is the direct opposite to a sadist person, and frequently they will indulge in sadomasochistic gameplay together.

2. A person who enjoys doing what other people hate to do. Such as painful, tedious, and unpleasant activities.
How Do Masochists Get Pleasure From Pain?
Masochists get pleasure from receiving pain and derive enjoyment from the sensation of being hurt before and during their sex play, and in its milder form, masochism often used a sort of sexual foreplay. Being bit, scratched, whipped, and spanked are good examples of light masochistic fun.
It is said that around 40% of American couples explore sadomasochistic games like spanking without realizing that this is what they are doing.
Now there are those who like to take their masochistic play more seriously and together with their sadist friends, sometimes taking things to their limits. It is extremely important for strong sadomasochistic play, to have agreements, permissions, and "safe words" before the play starts to avoid things ending badly.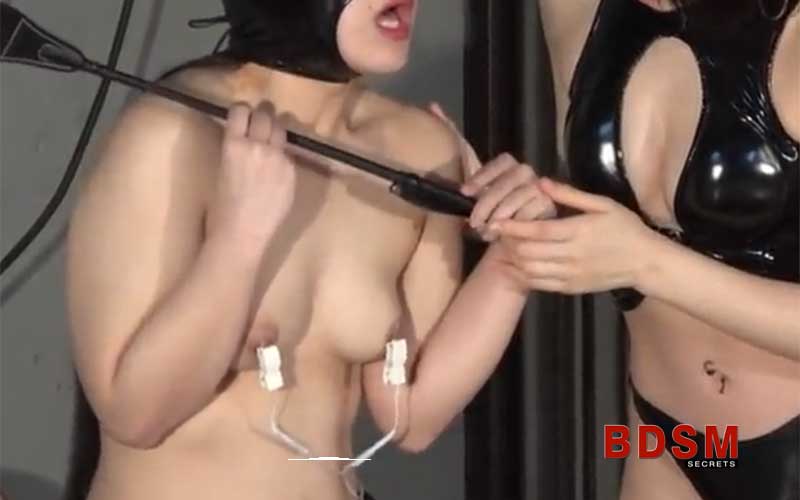 Masochism Can Be Physically And Mentally Dangerous
When your new masochistic game involves extreme pain, aggression, or violence, it can also be mentally or emotionally damaging to those involved. So everything must be agreed in advance, so please read our BDSM safe play advice and aftercare articles.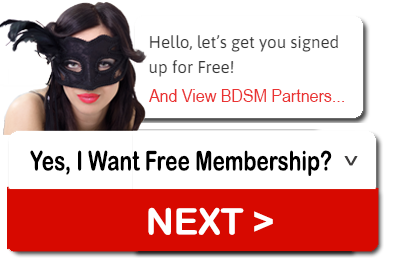 If you are considering indulging in strong sadist or masochist activities, you should take it slowly at first, so as to get a full understanding of the activity and its dangers. If you are new to sadomasochism then it may be better to seek professional assistance from a dominatrix or similar to help you on your way.
Are You A Masochist If You Enjoy Being Spanked?
Most people who enjoy being the masochist fall into the sex and fun category. If not just a little spanking before sexual intercourse, often couples will mix it up with being Sub and Dom; Slave and Master for example.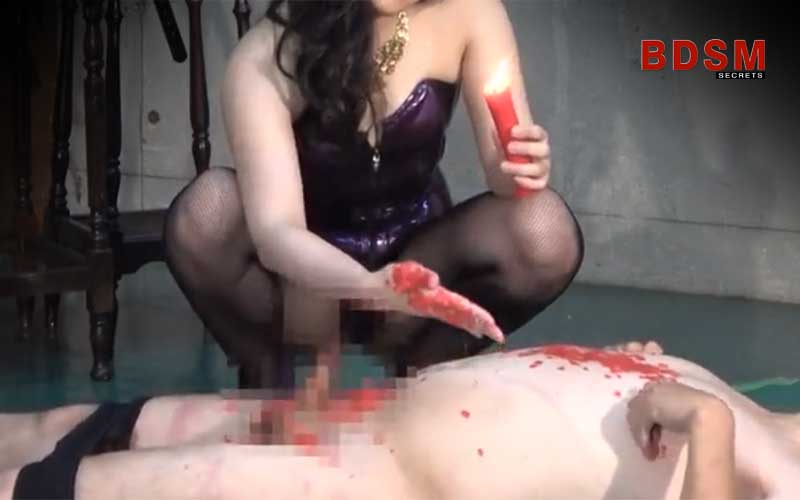 Different Mashochistic Toys Have a Very Different Pain Sensation
The pain can be inflicted by a variety of items, each with its own unique feel and sensation. The smack of the hand for inflicting pain is most common, quickly followed by paddles and purpose-made whips. It probably comes as no surprise, that moment nipple clamps and gaining rapidly in popularity. We would always recommend you use shop-bought products, as these will have been engineered to prevent long-term injury.
Some Popular Masochistic Toys
In No Particular Order:
| | | |
| --- | --- | --- |
| Paddle | | A wood or leather paddle giving a deeper and longer pain. Used on the buttocks. |
| Canes & Whip | | Designed to give stinging pain, mostly used on the buttocks and hips. |
| Nipple Clamp | | Erotic pain for the nipples and a BDSM adornment. |
| Cock & Ball Torture | | Pain for the penis and balls with spikes and clamps – there are a variety of types, but with the same intention. |
| Electro Sex | | Stinging parts of the body by short electric shocks often used on the nipples, clitoris, penis, and balls. |
| Claws | | Scratching the surface of the skin, used similar to long fingernails on most parts of the body. |
| Insertion Toys | | Inserted into the anus or vagina giving pleasure and or pain. There is a whole variety with as many uses. |
| Spiked Wheel | | Lightly penetrating the skin often used on the penis or breasts giving a tingling pain. |
Toys and dressing up are all part of BDSM sex play, you will find a wide variety of goods on offer at BDSM-Secrets.store – it's well worth a look.
What Type of People Enjoy Sadist and Masochistic Sex.
Contrary to popular belief is not always the whining wimps who are masochists. Many extremely active people who lead a very hectic work and business life, seem to find they can destress and even relax by receiving pain. Mostly, that the pain takes their mind away from stressful thoughts they can't get their mind off. Also by submitting to another, who is inflicting the pain, means that they don't have to be in charge.

Not all sadomasochism sex is carried out in special clubs and dungeons but is enjoyed more and more by normal people in their private bedrooms.