What Is Meant By BDSM?
The Meaning Of BDSM
BDSM. So I am sure you have come across this word on the internet, it's everywhere, and maybe you are interested to know more. However, you are not sure what it is. Don't worry, We will break it down for you.
The world of BDSM includes everything within its acronym (as well as much more), with some letters standing for multiple things. BD = Bondage and Discipline, DS = Dominance and Submission, SM = Sadomasochism and Slave/Master. These are power dynamics that exist in a relationship, sexually or even non-sexually. Another word often associated with BDSM is "kink" or "kinky".
This may incorporate any of a wide range of tropes (e.g leather gear) and scripts (e.g. role-playing). No single element of these is definitively kinky (Moser and Levitt 1987), and not all people who are… identifiable as kinky, sadistic, submissive, or other such labels will utilize those labels themselves (Plante 2006)."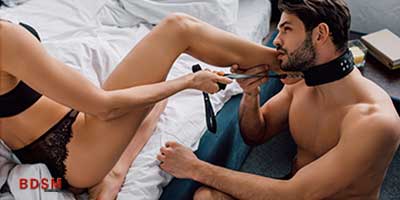 Dom and Sub
This can be either a male or female role, where one person dominates over the other. They both agree and the one who is dominated prefers to be submissive. Master & Slave or Mistress and Sub. This can have many variations from just powerplay to full disciplining of the Sub.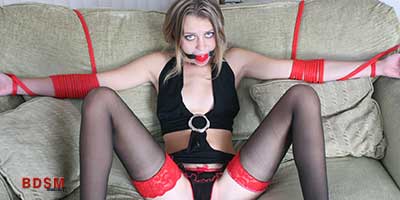 Bondage
Bondage can be part of the domination scene, with full-on tieing up or simply fun in the bedroom, tie and tease. The practice of being physically restrained, as with cords or handcuffs, as a means of attaining sexual gratification is enjoyed by many couples.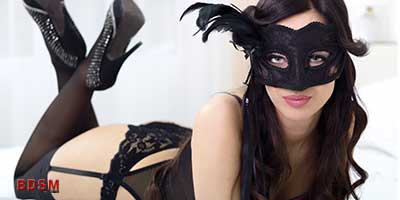 Kinky Fetish
Simple Kinky practices are enjoyed by many couples. Kinky starts simple clothing like sexy stockings and underwear through to PVC and Leatherware. Dressing up, often referred to as COS play is also loved by everyday couples to spice up their love lives.

Where Can You Find an Understanding Partner For BDSM?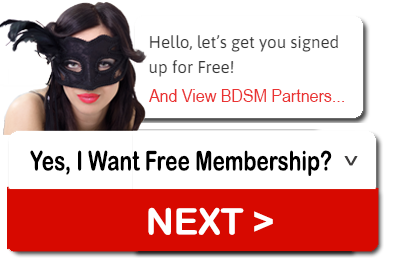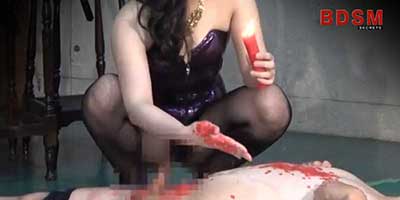 Sadism
The Sadist is in the context of this website is part of the BDSM – S&M – scene. The sadist here is looking at sadistic practices for sexual gratification and in most cases, their sadist-masochistic game will end in sexual completion.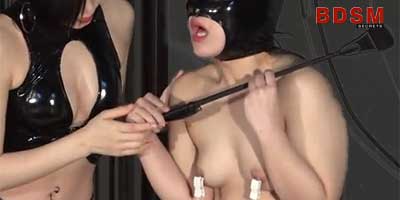 Masochism
Masochism is a sexual preference and is the desire to be hurt, humiliated, or dominated and is uually part of an S&M game. Obviously, In terms of BDSM, masochists' are mostly linked to sadists, their partners in their sex play.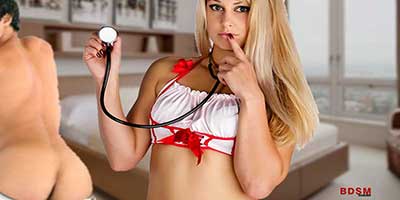 Finding BDSM Partners
Finding a partner for your BDSM fun is not easy, if you don't already have one. Find a new partner can be difficult and telling them you enjoy BDSM won't help. Fortunately, we have our online dating partner to help you find some who has similar interests.
A BDSM Kink Is What You Make It!
In simple terms, kink is what you make it, and BDSM, while its acronyms refer to specific practices, has come to be a blanket term that includes many smaller subgroups of fetish and kink.
For example, kink communities include people who like specifically rope bondage, people in long-term power exchange relationships, and people who fetishize leather (these are only a few examples of a vast and diverse smattering of kinks).
BDSM includes whips and chains, pleases and thank-yous, negotiation, and consent. BDSM often includes romantic relationships and friendships with play. It's something you can do all day every day, on the weekends, just in the bedroom, or once in your life.
At the heart of BDSM is the concept of consent; explicit and negotiated consent for all things we do, as well as fairly formal assessment of risk and safety. BDSM isn't abuse, and BDSM isn't a cult. It's an alternative sexual lifestyle, an exploration of sensation and power exchange.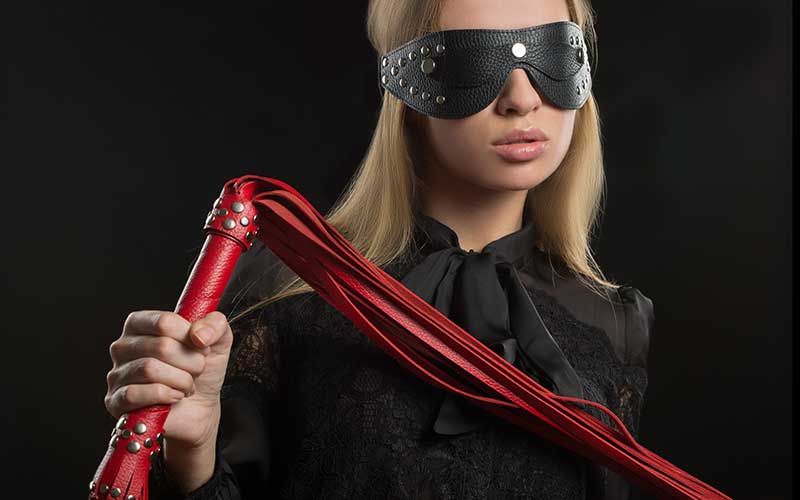 Let's talk about communication. It is one of the fundamental aspects of any relationship, whether platonic, romantic, or sexual. However, in the case of a BDSM scene, it gets even more important.
Good Communication Makes For Good BDSM, and Kinky Sex
Communication is necessary for consent, something which I will elaborate more in a bit. For many people, talking about sex or other erotic topics can be awkward and even deeply uncomfortable. But there's no way to safely engage in BDSM without having an honest, grown-up conversation with your partner(s).
This sounds easy, but our society still has serious problems talking about sex in a direct manner, so we have to begin with communication.
We have to talk to our partners about our experience or lack thereof, desires, fantasies and the fun fears that tingle and can fuel fantasy, as well as our real fears about safety, negotiation, the respecting of boundaries, and consent.
If you or your partner has difficulty having these conversations, then you may not be ready for BDSM right now. If you can't talk about sex, you can't ask for, give or offer consent.
However, don't fret, you can always take small steps and talk about bedroom activities outside the bedroom, in a grounded setting. Making your partner comfortable and slowly talking about it will go a long way in this way of life.
Further talking about starting small and working your way up. It's totally fine to dip your toe into the BDSM pool instead of diving head first into the deep end.
You may wish to start with a vanilla sexual act that you both have previously found pleasurable and add a small kinky wrinkle to it, such as hair-pulling or light spanking.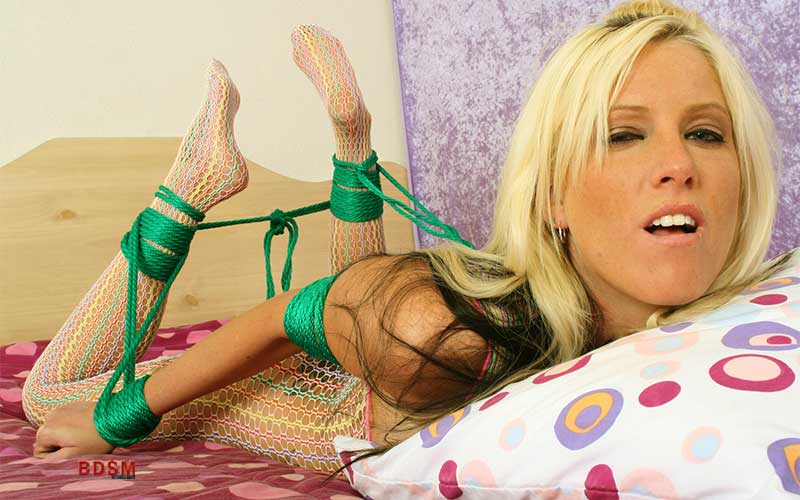 How Can You Introduce BDSM Kinks To Your Partner?
Talking about starting small and working your way up. Starting small with role-playing and dressing up is a good way to begin, rather than heading straight for impact play and spanking. It's totally fine to dip your toe into the BDSM pool instead of diving headfirst into the deep end.
Sometimes the addition of too many props and new acts at once can lead to confusion and disappointment. However, the use of costumes can be a good place to start, nurse and maids uniforms are popular.
Elaborating on consent, it is the core of any BDSM relationship or act. Many authors have argued that the hallmark feature that distinguishes BDSM activity from abuse and psychopathology is the presence of mutual informed consent of all those involved.
In order to get proper consent, the concerned parties need to put their individual agendas aside and communicate with each other to find out what kinds of activities they're interested in exploring, as well as those that they want to steer clear of.
The formula is simple: communication + negotiation = consent. After the major agendas are decided, you can focus on the finer aspects. Once these steps are taken, you're left with a list of consensual items to play with. In case one has a great idea after playtime has started, they should save it for a later discussion when all parties are in a grounded state of mind and can give proper consent.
BDSM Facts Snippet:
It seems that Americans are actually far more into BDSM than the rest of the world is.. According to a survey by Durex, 36 percent of adults in the United States use masks, blindfolds, and bondage tools during their sex play. Worldwide that number is only 20 percent. Although the UK and Australia not far behind the USA when it comes to spanking. The trend of enjoying BDSM isn't new, either a 1953 study discovered 55 percent of women and 50 percent of men liked being bitten, and another study in 1999 said that 65 percent of university students dream about being tied up. Source: Smithsonian Mag
What Boundaries Are Needed for BDSM and Kink Practices?
Never introduce any new activity during the play, before communicating beforehand. You get to set your boundaries for yourself, and people should respect them. Be sure to establish a safe word beforehand. To avoid confusion, safe words should generally be things you would not be likely to say during a scene. Even words like "no" or "stop" can sometimes be misinterpreted if used during resistance play.
Check-in with yourself and your partner throughout the process. When you're expanding your sexual horizons, sometimes you'll try something new, only to find out that you don't actually like it.
There's nothing wrong with that. Just make sure you communicate that information to your partner and encourage them to do the same. It's OK not to like something. It doesn't make you a bad kinkster.
Even if you're in the middle of a scene, speak up if you realize you're not OK. It doesn't matter that you gave consent, to begin with. If it's not working for you, it's fine to take a break or stop altogether. Use the "safe word" and talk about it later.
After Your BDSM and Kink is Over
Finally. Don't forget about aftercare. In the BDSM world, aftercare refers to physical and emotional comfort or attention exchanged between partners following an intense sexual experience. It may include offering your partner water, a snack, or kind words. It may involve tending to any cuts or other injuries your partner may have sustained think a sore butt after a spanking). Both parties need ample nurturing. It's important to replenish our partner's emotional and physical wellbeing, so find out what kind of post-play interaction they prefer. Kink is a two-way street where everyone deserves aftercare.