What Role Play and Bedroom Games Will Spice Up Your Sex Life?
Role Play, the perfect way to spice up your sex life. No matter if it is your long-time partner or someone you have just met on a BDSM contact website.
Popular sex role-play character scenarios include:
Doctor or nurse and patient
Teacher and student
Boss and employee
Master and slave
Client and stripper
Kidnapper and hostage
Handyman and housewife
Photographer and model
Clergyman and nun
Homeowner and maid
Queen and subject
Priest and tart
A police officer and criminal
So, you are in a monogamous long-term relationship with your partner for a while now. While it might be a fun idea to have sex with other people to spice things up, and to break the monotony, that often comes with its own issues, and hurdles. Use your imagination and role-play, you both can pretend to be somebody new.
With Role-Play Is A Activity Where You Can Be and Do Anything You Like
However, an easier way to spice up things is Role-Playing, an activity where you can be anything and you can be in any scenario, no matter how far it is from real life.
No matter whether you are just looking for some simple role play ideas or want to add more like bondage to your sex life or you are a lover of BDSM activities; The ideas for role-playing are only limited by you and your partner's imagination.
Doctor and patient. Master and slave. Sex and BDSM role play comes in an endless variety.
Role Play Is An Essential Element of BDSM
Not all sexual role play falls into the category of BDSM, but role play is typically considered an essential element of BDSM.
BDSM sexual role play may involve two or more consenting people who "act out" a particular scene or fantasy. This can happen in person or virtually, such as in a chat room or via email. When the role-play is a part of BDSM, it usually involves at least one individual exhibiting dominance over another.

The scenarios may be simple and impromptu, or they might require sophisticated costumes, props, or a script. Essentially, each person pretends to be someone or something they aren't, hence bringing variety to the bedroom.
Some Role Play Is About Power And Control
Some role play fantasies are inherently about power – the teacher and student, or officer and criminal. One of you has power over the other and can "have your way" with the other. It's a great way to explore a kinky power exchange dynamic in a more playful way, without some of the seriousness and intensity.
Any kind of sex-related or kinky role play starts from one place – your imagination. But before you do anything, it's important to have a proper chat with your partner about your expectations, boundaries, safe words. Only ever role play with a partner you trust and are able to communicate with openly and honestly.
Get elaborate or keep it simple – it's all about doing what turns you on. In role-play, you're limited only by your imagination. Think of any scenario that turns you on even if it's just the excitement of the first date with someone you've been lusting over. Your dirty thoughts are the sexy inspiration for all your role play games.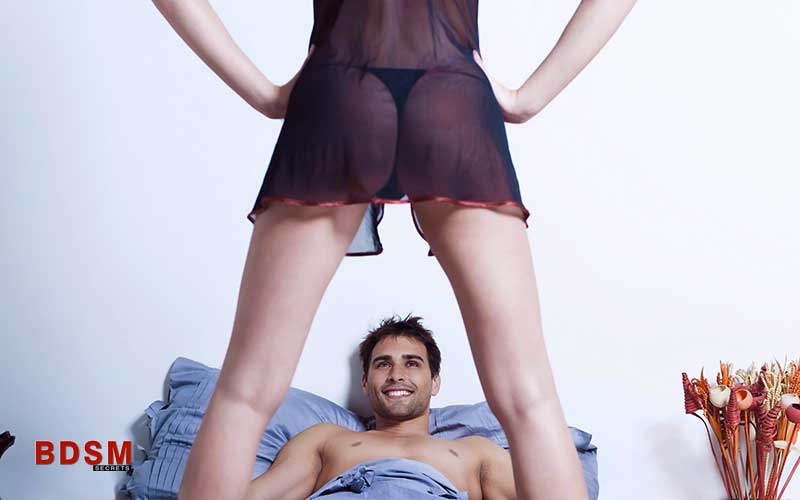 Role Play Sounds Fun, But How Can I Talk To My Partner About It?
Some role play fantasies you can spring on your partner, like pretending to meet them in a bar. Others need a bit of preparation. If you've got a kinky role play fantasy featuring leather, whips, and a mermaid (don't worry – there's a sexy costume for that), you're going to need to give your partner an early heads-up.
Start simple with "I can't stop fantasizing about…" Then, gauge your partner's interest. If they perk up a little or get into the fantasy with you, take it to the next level. Say something like "Can you be the prisoner, and I'll be the guard?" or whatever your fantasy may be.
Dressing up for your bedtime play could be a way to introduce things, maybe sexy stockings and lingerie and first. Make sure your partner is comfortable at each step. As mentioned earlier, the backbone of BDSM is the consent and comfort of all the parties involved.
Start Slow With Your Role Play At First
For many people, role play can feel a little silly. You might feel awkward or uncomfortable, even if the idea of it turns you on. Start small and slow. Try sexting your partner about your fantasy first. This way you can play and be imaginative without looking at the other person or saying anything out loud. For some people, this is all the role play you may need or want. For others, once you get comfortable typing it, it'll be much easier to say your "lines" in a role play scene.
Role Play and Dressing Up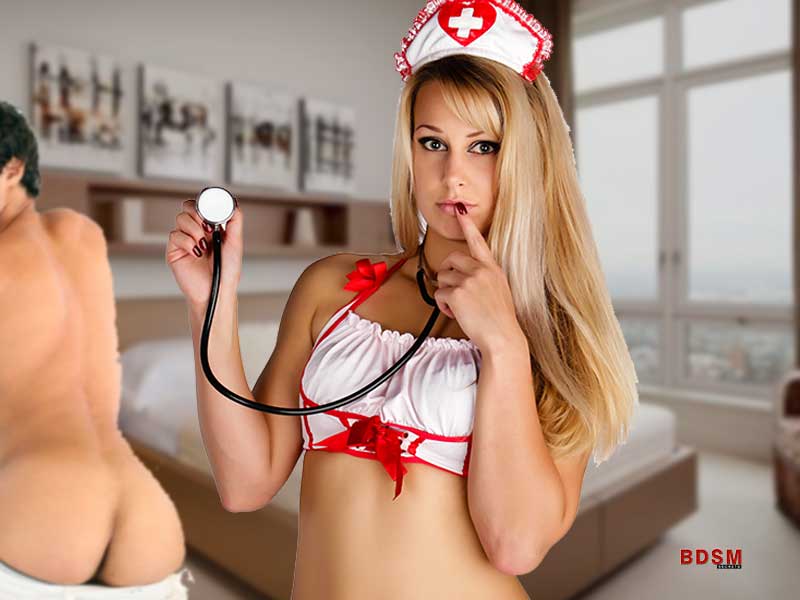 Imagination is a powerful thing, so costumes in role-playing aren't a requirement. If you're broke or uninterested in wigs, hats, and costumes, go ahead and skip it. But if dressing up helps you get into "character," go for it.
You can buy sexy costumes online, from adult stores or costume shops, or you can use what you have in your wardrobe to put together the perfect outfit for your character. Dressing up isn't required, but it can definitely make your scene feel more real. It can also be great fun.
Jenny's Role-Play Fantasy; Nefertiti and her slave:
Jenny 31, a school teacher by profession tells her story:
An incident from my escapades. My boyfriend and I had a kink for playing as an Egyptian queen and a slave.
One day, slowly, he opened the door and came in. He didn't know what was coming, but he knew it was going to be interesting – and if the growing state of his penis was right, fun.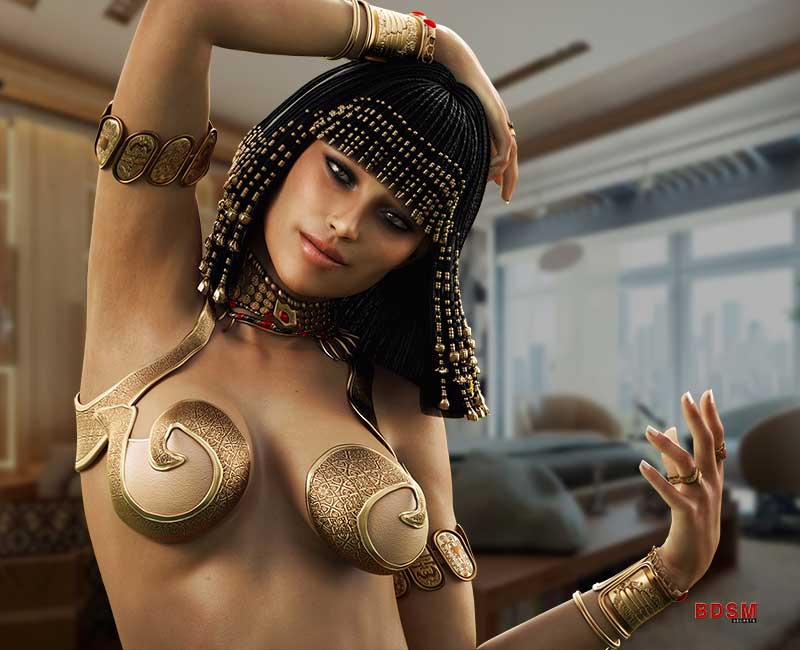 "Ah, a new Hebrew slave has come to serve his queen," I crowed.
He couldn't help it. "Now kiss me."
He reached his arms around me and kissed me. As he unbuttoned his shirt, then his pants, I took a step back and watched intently. Deliberately, I took his cock into my hand.
"So it's true what they say about the slave men," I said at length, slowly rubbing his cock. "Tell me, slave, does this body excite you?"
His breath trembled as I slowly worked his shaft. I leaned in and kissed him deeply, just once. He buried his face in my breasts, kissing them, licking them, nipping them. "Worship all of me."
The Role Play Made Him Tremble
Taking this as his cue, he began to reach down to touch my already wet pussy. Abruptly, I took a step backward.
"Slave hands shouldn't touch the Queen of Egypt," I explained. He wiped the wetness away from his face and kissed his way up my stomach, lingering at my breasts.
He kissed my lips a few times before I pulled away and whispered into his ear, "On your back, slave."
He didn't need to be told twice. Scarcely a moment passed until I positioned myself and slowly, with a blissful expression, I slid myself onto him. He watched my breasts as they bounced in place, reaching up to touch them, running his thumb over my nipples. He couldn't stand it anymore, and as he came he seized me by the hips, trying somehow to pull himself deeper inside me as he gasped for pleasure.
As I reached down to kiss him again, I eventually rolled over beside him. We held each other, kissing each other luxuriously, having enjoyed our fantasy sex and role-play fun.