Bondage is the first letter in BDSM and it is one of the most common branches of the practice. It is enjoyed by many couples who are not necessarily BDSM practitioners.
Bondage: It involves consensually tying, binding, or restraining a partner for erotic, aesthetic, and tactile stimulation, often using restraints such as ropes, ligatures, handcuffs, and ties. Bondage is a subset of BDSM practices.
But why is bondage so alluring? We're into bondage for a variety of reasons. Play-struggling against restraints can build an exciting adrenaline rush. The feeling of captivating your partner or being held captive, the thrill of submitting or making your partner submit is a whole new experience for couples in regular vanilla habits.
The following bondage tips will help you get the most out of this exciting new activity in the bedroom.
Consent: As we have mentioned this so many times, always make sure whatever acts you are trying to perform has the consent of your partner. Bondage can be a stressful situation for the submissive person, as it involves giving up mobility partially or even completely. Make sure your partner is comfortable, and give them space if they ask for it. Please view our BDSM safety page.
Don't be put off by misconceptions about bondage. Bondage has something of a reputation, but it can be a very romantic way of enhancing a relationship. When you say 'bondage' to someone, they think 'whips and chains and scary stuff'. And yes, that does exist, but there's still the basic stuff. Beginner's bondage is like the korma of fetish play.
There is more spicy stuff out there, but for the absolute beginner, it's best to start small. If you want to stay at the basic level, that's perfectly fine too. And just because you've tried something once, that doesn't mean you have to keep trying if you don't like it.
Keep it simple. When it comes to bondage essentials, it is recommended to start simple. Don't start bringing in loads of tools – that can be intimidating, or overcomplicate things and become more of a distraction than an enhancement.
This is why blindfolds are so handy. Most of us have one lying around. On blocking off someone's vision, all of their other responses are heightened, so they're going to become sensitive to touch.
Bondage is this idea of heightening both psychological and physiological responses and playing with what your body already does. If you're slipping a blindfold on to your partner and massaging them, they're going to be sensitive to every touch and get more pleasure from the simplest of things.
Experiment with bondage restraints.
When you're ready to move into 'official bondage territory', restraint can be as simple as holding your partner's arms where you want them. If you're on top, try pinning their arms to the mattress. It is best to use something with a Velcro or an easy-release clip. This is easier and less intimidating for the first-timers.
People try Bondage with stocking and shirt tie, but the knots are difficult to come out of, and if your partner feels uncomfortable, it will be difficult to release it at once. However, if you are going to use tie-able things, never use slipping knots, as they can cut off circulation. Try to not put anything over joints and nerve bundles. Keep scissors nearby (not the pointed ones), in case the knot doesn't release.
Keep checking on your partner, keep asking them if they feel cold or tingly in the tied-up parts. The feeling of being cared for while being tied up, and being dominated will comfort them and make sure they are comfortable.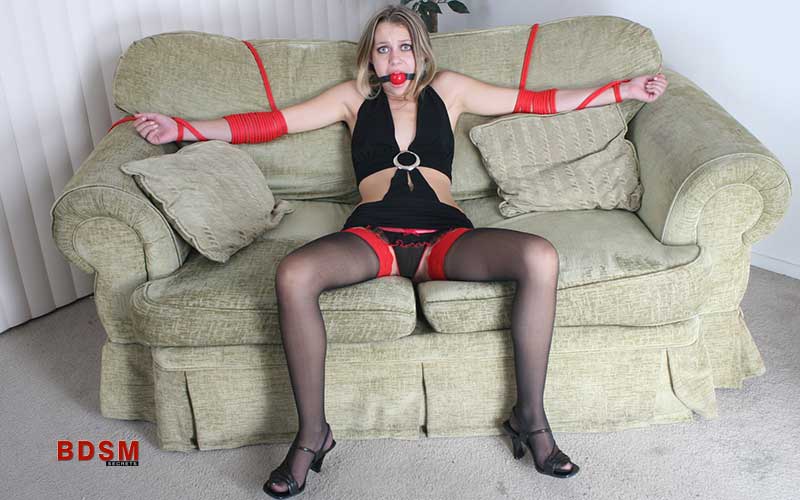 Hand Cuffs, Bondage Rope are the Most Popular Restraints, Make Sure They Good Ones
Hand Cuffs. There are so many different types of handcuffs and restraints, it's not necessary to walk away with bruised wrists (unless you're into that, of course). Never, ever use that cheap metal cuffs you see because they will cut your wrists up so badly. Avoid them at all costs. Always begin with soft cuffs.
These stretchy handcuffs allow you to explore restraints without having to worry about getting stuck. You can play around with control, all in the comfort of knowing there are no pesky keys to lose. Hypoallergenic silicone is a great and safe material for sex toys and accessories – and they're soft, flexible, and strong.
Pick Your Best Bondage Position
Position. Before anyone gets handcuffed to anything, you need to pick your position. Whether you want your hands tied above your head, behind your back, or to the bedposts, the options are endless.

If you are the one restraining, you will have to help your partner get into the proper posture and make sure they are comfortable without cramping. With your discussion beforehand, you should both be quite clear about what everyone wants and is comfortable with.
Starting with either yourself or your partner laid on your back, and restrained with hands above your head, is a simple and pleasurable position to start in. Whatever you want to do once you're in position, is totally up to you. But it'll leave you free to get into loads of awesome sex positions. It also means that you can explore erogenous zones and both give and receive oral sex.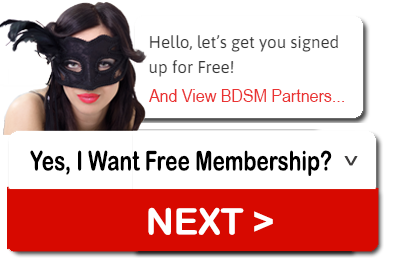 John and Lucy have fiddled around with the idea of Bondage in the past.
Lucy a 28-year-old, slim with perfect breasts and a Bank Clerk by day, experiments sexually again with John her husband. This time they try bondage and she tells the story.
…I heard the end table drawer open and John demanded:
"Give me your hands"
He grabbed both my wrists with one hand and used his hips to push me forward against the edge of the bed and pinned me there with his weight. Right away I knew what he was doing, as I recognized the sound of the handcuffs clicking open. Last time, he tied me up with bondage rope, as it was gentler on the wrists but this time he wanted to restrict my movement, and the handcuffs came out.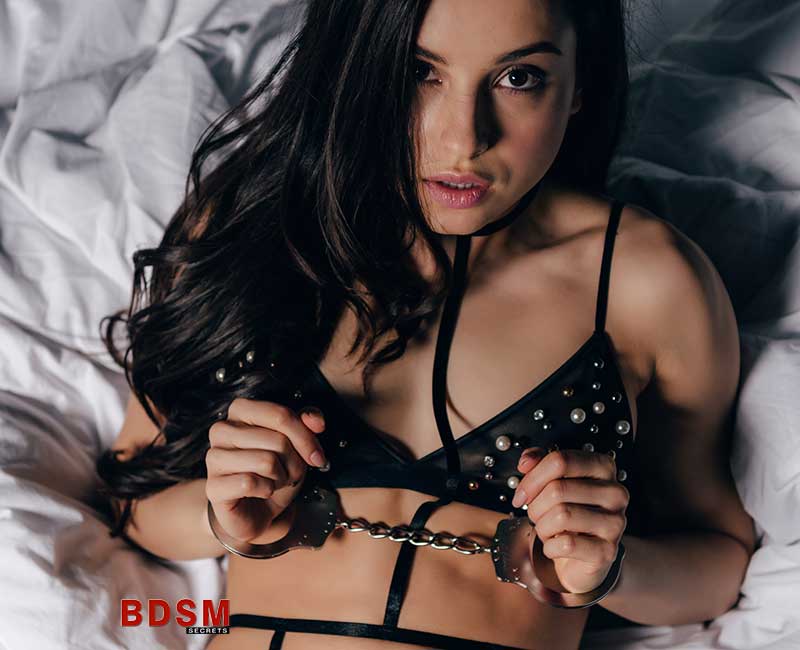 The cuffs clicked loudly around my first wrist. When I heard the second set of clicks my heart skipped a beat, I was bound. Escape was impossible and movement was very limited. With a hard slap on the ass, he leaned down to my ear and asked:
"Are you going to be a good girl tonight?"
With a frog in my throat I replied:
"Whatever you want me to be."
Replying confidently:
"That's my girl, just remember yellow and red."
Are the usual safe words, yellow meaning to ease up a little but keep going and red to stop.
He Tied My Ankles With Bondage Rope
Again I heard him reach into the drawer, this time he slips a blindfold over my eyes and ties my ankles with a bondage rope. I was blind and helpless.
He picked me up and threw me onto the bed, landing on my back. He grabbed my ankles and pulled me to the center of the bed, rolled me over so my stomach was down, and straddled my back, I can feel his erect penis and warm ball sack sliding up and done my back while he gave me a quick but gentle neck and shoulder massage. He tied my legs together with the bondage rope.
As he laid his weight on me I felt his hard manhood slip between the gap in my legs, by this point I was soaking wet. He teased me for a bit stroking the inside of my thighs, rubbing against my pussy lips. It felt incredible, my heavy breath quickly turned to moans.
He Loosened The Bondage Rope As He Entered Me
Slowly he pushed the head of his penis into me as he loosened the bondage rope. With each stroke went just a little deeper, and deeper until he could go no farther.
He reached around my head and grabbed my forehead with his hand, slowly, but firmly he pulled my head up and back. Non-verbally indicating "I don't want this to hurt but you don't have any say in what's about to happen." All I could do was arch my back to help relieve the kink in my neck.
He slapped my ass firmly, sending shivers through my body, momentarily distracting me from the tension in my neck and back.
"Don't freak out dear, I love you and I would never let anything bad happen to you. I spent three years convincing you to marry me. I'm not going do something stupid and have you divorce me 2 years after the wedding." He said with a little laugh.
His comical yet reassuring words were all I needed. Trust is a large part of marriage and surrendering my body showed I trusted him. I took a deep breath and squeezed his hands letting him know I was good.
Trussed Up In Bondge Was Making Enjoy Him More
He began thrusting again and started nibbling on my ear lobe and pulling the bondage rope tight again. As the shivers ran down my spine he whispered into my ear: "But right now I'm in control and I'm not unlocking these cuffs or untying the rope until I fill your pussy with cum." He said tugging upwards on my cuffed wrists and my legs outwards on the bondage rope.
Those last few words made my stomach jump with butterflies. It felt amazing, that warm gushing of him cumming inside me, I couldn't wait to feel it again. I started rocking my hips, helping to push his penis, in and out of me, I wasn't trying to earn my freedom, he could keep me tied in up bondage gear up all night for all I cared, I just wanted him in me.
Drool ran down my lips and was swinging from my chin, I couldn't take it anymore, the stimulation was overwhelming and the only thing my extremely foggy ape brain could process was the girth of his red hot penis spreading my virgina wide and his balls tightening as he ejaculated deep inside of me.
I Was Tied Up But The Entire Focus Was On Me
His entire focus was on me, his pleasure was because of me, and it was all happening inside of me. Then my mind went blank and nature took over. My legs started to shake, my abs twitched and my pussy clenched around his cock, pulling him and his loads of hot seamen deeper into me.
It was one of the longest, most intense orgasms I've ever had. He held me firm through the entire thing, it must have lasted for three or four minutes then finally he released me, blood rushing back to my head as he lowering me softly to the bed and we laid there together for several minutes, muscles twitching and breathing heavy. Wow! Bondage!