Just What Is Meant by SUB or Submissive
If you're here reading this, chances are the thought of relinquishing control to another person has piqued your interest or has even gotten your sexual juices flowing, so to speak read on.
A BDSM SUB or submissive; is an individual who willingly relinquishes control to another person, usually to satisfy a sexual urge. In the terms of BDSM, they are only submissive at the time of their sex play or BDSM game. The submissive will have granted permission to the person who dominates them.
Think you're odd if you are getting horny just thinking of giving up control? Don't worry – you're not weird. Far from it, really. In fact, becoming sexually submissive to a dominant (DOM) person is one of the most common sexual fantasies. It is common for a woman to fantasize about being taken by a strong man, whilst men dream of being at the mercy of highly sexualized women.
The First Steps For Being a SUB or Submissive
Clearly, for many people, the fantasy of being ordered around, tied up, spanked, and generally coerced to perform sexual acts can seem thrilling. The question for those who haven't actually done it, however, is where to start. And if you want to be submissive, what do you really need to know? Here are some steps to take.
Find out all you can. Becoming a submissive is not a decision that should be made lightly. Before you decide to take the plunge and put yourself at the mercy of another, educate yourself on all things BDSM SUB or submission.
Determine If You're Really the Submissive Type. Not surprisingly, submissive behavior typically comes very naturally to true submissives. But how can you tell if you're a true submissive?
Submissives or SUBS Like To Be Dominated During Their Sex Play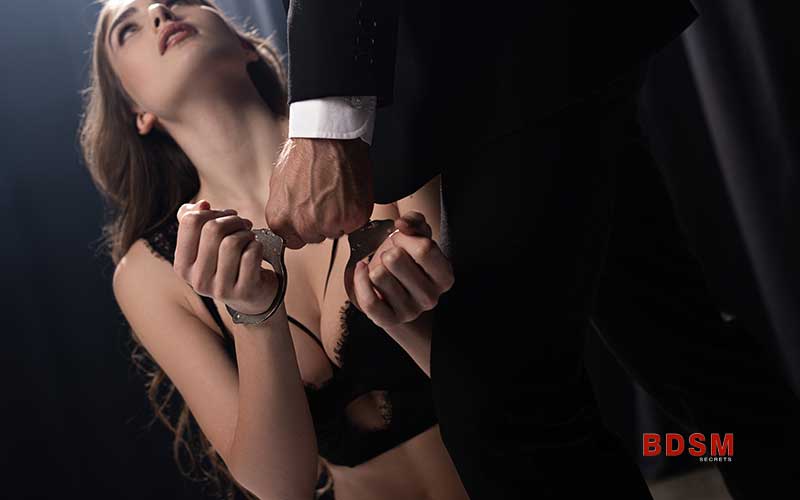 Generally, true submissives have a desire to please a more dominant person and may even be turned on by the thought of being humiliated or overpowered. But don't think for a second that all submissives bend to everyone's whims in their everyday lives.
Some submissives are individuals in truly powerful positions who simply want a release from their responsibilities from time to time. On the flip side, however, if submitting to another person turns you off, being submissive probably isn't for you. Instead, you could look into becoming a dominant or even a switch (someone who participates in BDSM as both a dominant and a submissive).
There Are Different Levels Of Submission
Determine Your Level of Submission. There are a few different distinct levels of dominance and submission. Some people, for instance, simply use dominance and submission to add a little spice to their sex lives. This typically includes fantasy role-playing in the bedroom from time to time, with some light spanking, dirty talk, or bondage.
Part-time submissives find that the submissive lifestyle is a much more important part of their lives. They may transform into submissive during certain times, such as during sex or when visiting a BDSM club. They will often invest in outfits and other props, but won't usually let their role interfere with other areas of their lives.
Full-time submissives, on the other hand, are usually the hard-core players in the BDSM game. These types of submissives may even be looking to live in a full-time dominant/submissive relationship. They will usually relinquish all control to their dominance in most – if not all – areas of their lives.
Communicate. While communication is important in any relationship, it's absolutely essential in a dominant/submissive relationship. As a submissive, you must be willing and able to openly communicate with your partner or partners to ensure that all sex play is truly consensual. See our BDSM Playing Safe page.
SUBS and DOMS Need To Know Each Others Limits and Desires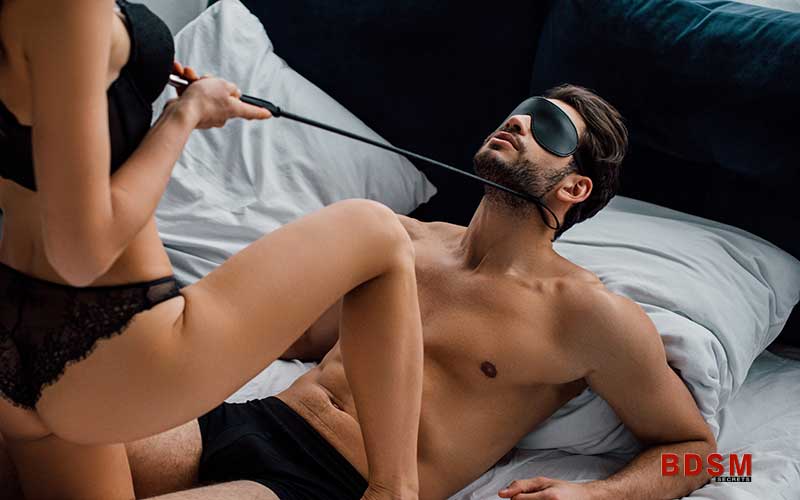 Before a scene or relationship begins, you and your partners should share your wants, desires, and sexual fantasies. However, it is equally important to make your partners aware of any turn-offs and limits you may have. Make your limits known and set boundaries as soon as possible.
Distinguish Fantasy from Reality. If you're willing to take that first step into a dominant/submissive relationship, it's imperative that you're able to distinguish fantasy from reality. Unless you have another arrangement, you and your dominant should keep in mind that your role-playing is just that – playing.
Collars can be a great way to indicate submissiveness. Doms put on collars on their subs as a sign of making them submit to their actions and intentions. As fun as this is, it should be done with the proper consent of all parties participating beforehand.
You must really distinguish between being a submissive in a sex game and being so in a real-life relationship. It could easily lead to an abusive relationship if you are not careful, so true to yourself.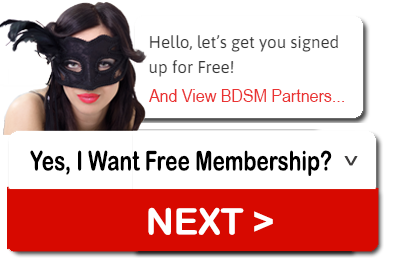 Erotic BDSM SUB Story; Jane Discovered A Hot New Man Who Dominated Her in The Bedroom Completely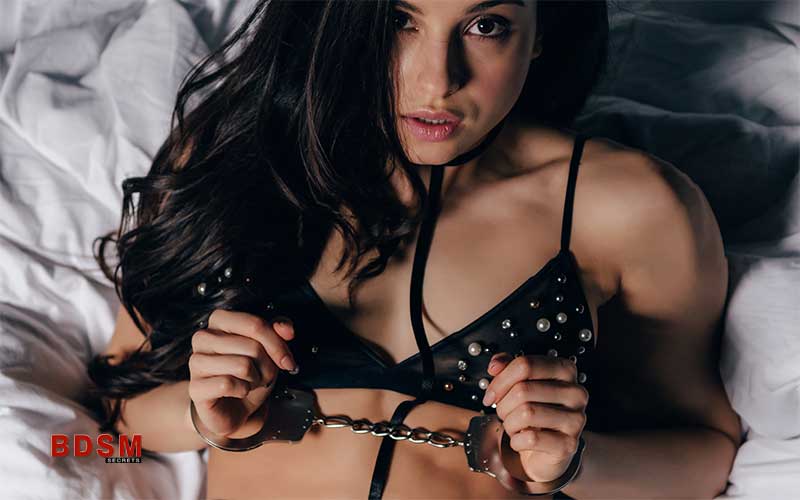 Jane Is a beautiful woman with a great figure, in her early thirties, and is normally quite bossy. She works as a school teacher and this is her story.

After many years of fantasizing about being a sub (submissive) in a dom/sub relationship not too long ago, I finally made it happen a few weeks ago and it's a shame I didn't dive in earlier. So I thought I'd tell you all about my first night with my new dom. Enjoy!
Being new to this lifestyle I was a bit nervous (and also very excited) to meet him but we had been messaging a lot on the DirtyBDSMPlace.com, the BDSM dating, and contact website. He seemed to want to do the things to me that I wanted to be done so I thought, go for it.
All Submissive and Dressed To Meet My DOM
I wore my favorite lingerie (a lacy black teddy), a tight and sexy that showed off my breasts, but still a fairly modest grey dress, black lacy thigh-high stockings, and of course my black thigh-high high-heeled boots.
We'd agreed to meet for drinks and a chat, he made it very clear that was the only expectation; we wouldn't necessarily do anything else. A good idea as to when we met up, maybe we didn't fancy each other.
I'm not sure if that was to ease any worry in case I felt uncomfortable or to plant the seed that even if I really wanted to play he might still say no— it was up to him, he was in control and that was what I was looking for.
Once I got to the bar, my new dom, Felix, being the gentleman that he is, ordered me a gin and tonic (my usual). As I sat down I made sure that my dress was pulled up just a bit and the tops of my lacy stockings were clearly visible, just a small taste of what may be to come.
I Told Him I Had Dreamt Of Being a Sub.
The conversation was easy, fun, and flirty. We discussed BDSM, we talked about how I would like to be tied up or handcuffed and how I had dreamt of being submissive, and how it turned me on. He's incredibly smart and has the same wit I do so we clicked and before I knew it we had been talking for over 2 hours. The conversation took a slightly naughty turn, where he said he wanted to spank my ass, I could barely contain myself.
Finally, we got up and went to his apartment. We had a little chat about what my limits were as a SUB and a safeword to use if I wanted him to stop. After that, the rest of the night is a little burry if I'm being honest. It was just a medley of sensations, pleasures, pain, and lots of throbbing desperate need.
I'll do my best to recount my favorite parts. We started off lightly fooling around until he revealed the handcuffs at the head of his bed already set up and waiting for me.
I Was Ready To Submit to My DOM
I kneeled on the bed, wrists stretched out to him, ready to be tied up and submit to the gorgeous man. I had brought some of my favorite toys with me in my bag, just in case my BDSM, submissive, and domination date went well. Much to my pleasure after he secured the handcuffs he went for the nipple clamps. He put them on so much tighter than I was used to, I didn't think I'd be able to take much more pain.
But as I've now learned with him, he's good at pushing my limits and I've surprised myself time and again with how much I can take knowing it'll please him. The next thing I remember is his palm landing on my ass with that sweet sound of a slap. I gasped and moaned and had barely processed the pain before the next blow landed, but it was making me so wet and horny.
His Hand Was Soft Yet Firm This Submissives Ass.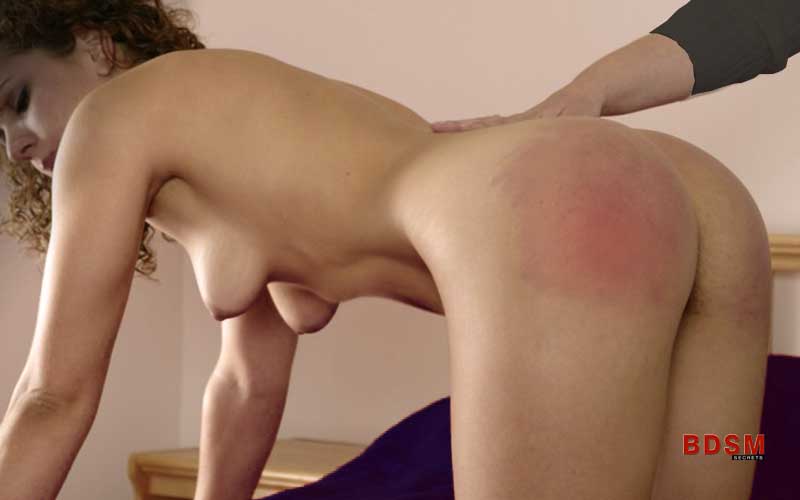 He told me later that there were probably a total of 50 or 60 blows to my red, tender ass that night. I don't remember all of them. I remember agony. I remember ecstasy. I remember his hand, soft yet firm, with a lot of weight and momentum. And the paddle, harder than his hand, but not as much weight behind the swing. When my ass was burning and begging for relief, he'd pull my hair or tug at the chain between my nipple clamps to divert my attention away from my ass just as he struck again.
I could see that this was getting him off and he got harder and harder underneath his pants as my pain and pleasure grew. He stood next to the bed so his penis was right in front of my face, taunting me. I wanted to taste him.
I Had Been His SUB Totally and Finally He Let Me Taste Him
When he finally let me, my pussy was throbbing, my mouth was watering, and I looked at him with hungry eyes. He tasted so good and my favorite part was watching him enjoy what I was doing.
He didn't want to, he wanted me to be the focus of that night, he wanted to remain the DOM control everything that went on. But I'm glad he relaxed into my touch and my lips. I wanted to show him I enjoyed his pleasure as much as he enjoyed mine.
After several very hot sessions and a couple he came spreading his red hot semen on my body, we were both spent. I curled up next to him and cuddled until I fell asleep happily reliving everything I had just experienced.
I Dreamed That Night That I Had Submitted to Him Again In The Night
I got no reprieve in my sleep, however. I spent the entire night dreaming of more intense scenarios with so much more pleasant and so much more pain. This is why when he rolled over to me, his red hot penis at attention, and slid himself deep inside me it felt like a dream.
I had to ask him the next morning when we woke up if he had had sex with me in the middle of the night or if I just dreamed and fantasized about it. He assured me it was real and I instantly wanted more.
We had one more play session and this time he came on my belly, so I needed a shower before I went on my way. Happily, I could feel the gifts he had given me on my ass and it made me tingle. When I left his apartment I did so with my mind freed, my pussy happy, and I was completely satisfied and utterly his. We continue to see each other regularly and play out our BDSM Submissive and DOM fantasies.